AT TWA IT IS ALL ABOUT
WHICH GIVES A FANTASTIC FEELING. FOR OVER 90 YEARS WE HAVE PROVIDED VALUATION SERVICES TO OUR CUSTOMERS AND ARE EUROPE'S NO. 1 WHEN IT COMES TO VALUATIONS, ADVICE AND SUPPORT OF SALES PROJECTS.
FINDING VALUE.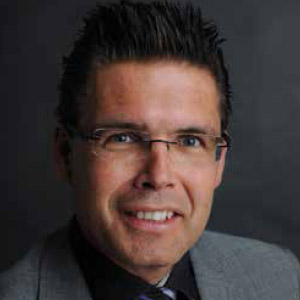 "Demanding case file, but all goals have been achieved"
LL.M. R.J.H.M. Crombaghs | Rutten & Welling Lawyers

"We contacted TWA in a demanding case: the dismantling of a chemical plant. Although this was not a standard project at all, all our goals were achieved: maximum revenue, but also safe, environmentally friendly, with creative solutions for complex issues and with great respect to the interest of third parties. I can certainly recommend TWA as partner of liquidators"
If everything has value , you must be able to find, recognize and benefit from it. Especially when companies are experiencing difficult times. TWA specialises in insolvency and restructuring, offering advice and assistance to all parties. As we are part of Troostwijk Auctions and Valuation, Europe's largest B2B auction house with buyers from all over the world, we also have an excellent sales channel to get maximum value for our clients assets.
REGISTERED VALUATORS
The valuators and brokers of TWA are certified and have years of experience. We are registered and affiliated with, among others, Federation TMV, NRVT, VastgoedCert., RICS and NVM. Moreover, we work together with specialists throughout Europe.
SPECIALISATIONS
We are specialised in the valuation of movable and immovable property, as well as intellectual property, whether it's for buying or selling of a business,, refinancing or company closure. Whilst our valuation services covers all sectors we have particular strengths in: Agriculture, Construction and Infrastructure, Food, Transport, Retail, Real Estate, Metal/Wood sectors and the Graphic Industry. We have operations throughout Europe and have extensive knowledge of the local and global market.
FASTER AND RELIABLE BY INNOVATION
For over 90 years we have been the trusted partner for companies, liquidators and finance institutions . Through our expertise, innovative systems and extensive databases we are able to value, report and finalise sales processes quickly and reliably. So not only do you realise the best revenue, but you can also have your buildings delivered 'broom-clean' at your earliest convenience.
ONE STOP SHOP
In addition to the more obvious services we also manage the settlement of retention of title for suppliers, valuating and selling off accounts receivable portfolios and stocks, but also cashing values by guiding a refinance package, tender sales, ex works, securing data, repatriation of assets or an online auction.
Valuations
Machinery and company inventories
Stock
Real estate
Intellectual property
In addition to valuations, residual value analyses, sector reports and inventory and accounts receivable audits
Advice & Guidance
Advice on restructuring and recovery
Settlement of reservation of ownership
Production, coordination and management of insolvencies
Repatriation of assets
Realisation of the best revenues from the insolvency companies as a whole, or parts through a refinancing package, sale of the complete business, private sale, tender sale or online auction
Seizure of assets
Do you want a reliable partner?
Do you need a simple or comprehensive valuation? Are you looking for a partner that not only does values, but can also take care of everything involved in the complete process? Do you want someone who will work with you throughout the process, who understands your business and can advise you on business closures, restructuring, recovery and other issues? Click here. And find out what the TWA team can do for you.